If you or your child has wanted to learn how to play the piano, or you are interested in taking your piano skills to the next level, Triad Performing Arts Center is for you.
We have created comprehensive individualized piano lessons for hundreds of students over the last 10 years.
We work with our piano students in the following areas:
Technique
Music reading and theory
Styles
Improvisation
Accompaniment
Performance
For centuries, the piano has captivated audiences around the world. Explore the historical depths of this classic instrument under the guidance of a qualified piano instructor today!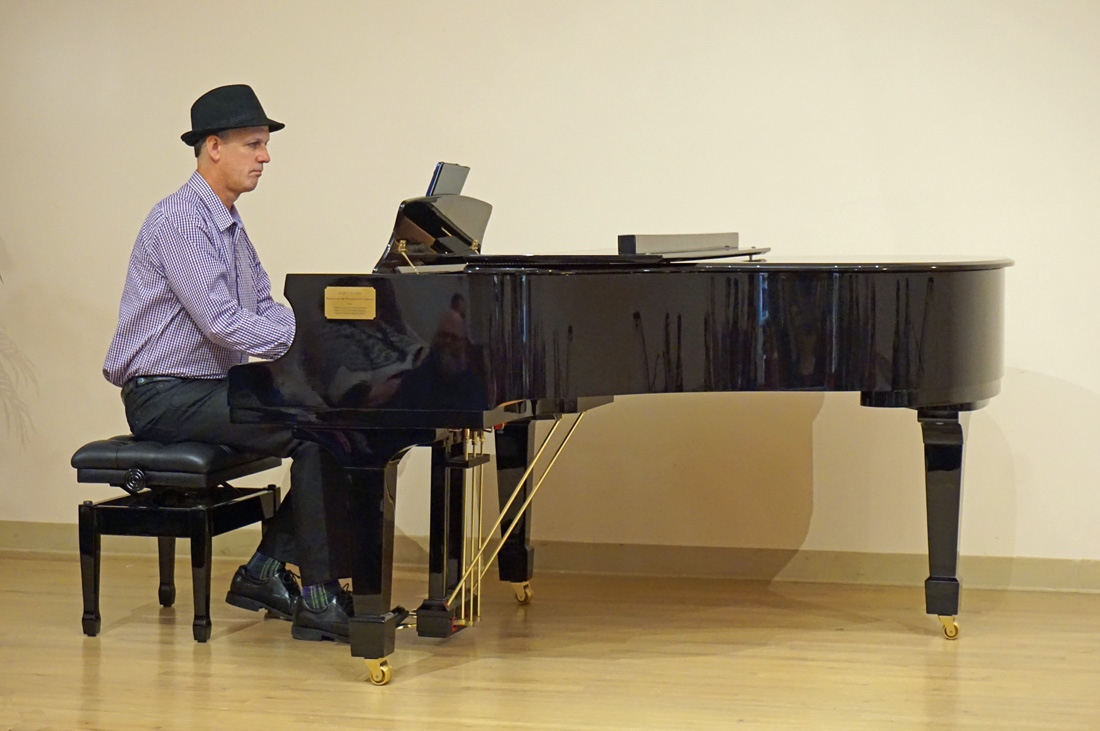 Piano Lessons for Adults
If you're like most adults, you walk by a piano somewhere and just have to press a key to create a sound. It's not uncommon. And the truth is... adults love the piano. Our oldest piano student is 87 and loves playing just as much as a 10 year old child. As a matter of fact, when they are playing, they act just as young.
Being able to play the piano is one of those skills that is useful anywhere.
There is never a good reason NOT to learn the piano. Impress someone who never knew you could play, or master the piano and perform for audiences. We can make it happen.
On a side note, the life of the party is usually the one that knows how to play the piano.
Busy? Don't worry.
We can develop a piano lesson schedule that will fit your busy life. Most of our adult learners are working professionals that don't have a whole lot of time for anything else. We can accommodate your schedule.
For experienced pianists we can help:
Acquire accompaniment skills to work in a church or school.
Acquire accompaniment skills to accompany your own singing.
Work with singers.
Help perfect solo pieces for local performances, Youtube or Instagram page.
Stage and organize your own piano concert.
Improve or develop your piano techniques.
Expend your knowledge of music literature. 
Piano Lessons for Kids
We offer piano lessons for kids 6 years old and up.
If your child has shown interest in playing the piano, Triad Performing Arts Center is the perfect place to start and continue their musical journey.
We have worked with many kids with different attention levels to help them learn and master the piano. We assess each child's abilities and then carefully develop a piano program to fit their skills and pace.
The key to succeeding at the piano with children is to make it fun. To do this we make kids piano lessons engaging, interactive, and a fun learning experience without making it seem overwhelming.
Lessons always include games, stuffed toys, drawing, dance movements, and other means to make the learning process fun.
For the younger kids, we keep lessons a little shorter because of their attention span. As they start to grow their interest further, lesson time increases. This ensures they don't get burned out and will stick with it.
After each lesson, I explain homework to parents and give tips on organizing practice at home.
All students are encouraged to participate in our music shows. Piano playing is often combined with theatrical elements. Piano students have opportunities to collaborate with singers, accompany solo or group singers, and play duets (4 hands).
We are more than happy to meet with you to see if the piano is the right fit for your child.