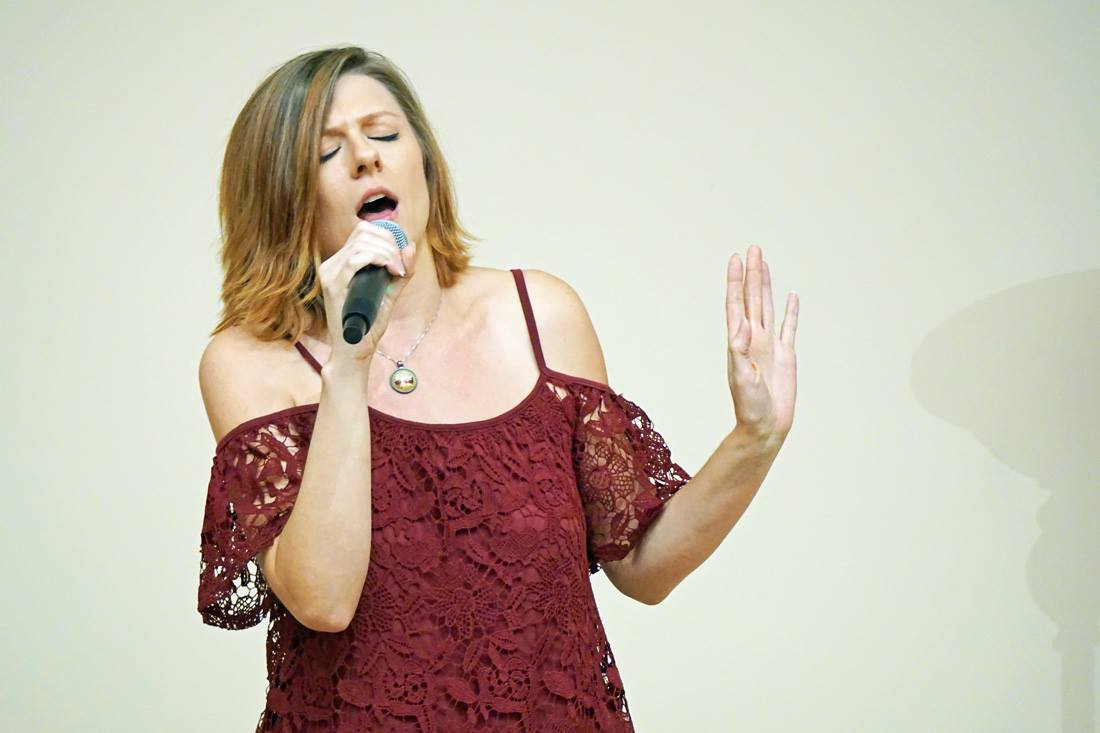 Whether you are just getting started with voice lessons or expanding your performance capability, The Triad Performing Arts Center is here to help.
For over 10 years we have worked with hundreds of voice students, young and old, to learn how to or perfect their singing ability.
Our music and voice school offers lessons for individuals or groups of all ages and levels. Students are paired with singing instructors that have had professional singing careers.
Every singing lesson is fun, instructive, and tailored for each students specific needs and learning style.
Our voice instructor is very knowledgeable of healthy vocal technique are very experienced in teaching music of different styles ranging from Pop, R&B, Country, Rock Folk, Classical, Jazz and more.
We are confident that are teaching methods will help you discover and develop your own unique voice and performance style. Come learn with us!
What to expect:
Vocal techniques
Tips for keeping the voice healthy
Sight singing and ear training
Music theory
Music styles
Music history
Performance skills
Staging skills
Microphone skills
Over the past decade, TPAC has developed a wonderful community of music lovers and performers. We have a wide range of students. From people aiming for the stars, to people that just want to sing their best at an upcoming family reunion, we've seen it all.
Whatever your singing ambitions are, we'll create a study and practice program specifically tailored to your needs, dreams, and technique.
Have a favorite music style? Why not try them all!
Triad Performing Arts Center can help you perfect your voice in the following music genres:
- Classical
- Jazz
- R&B and Soul
- pop and Rock
- Bluegrass and Country
- Broadway
- World music and folk
- Church music
If you are one of those busy adults who don't have time to practice, we can teach you how to organize practice with the little time you have and get the maximum benefit of that time.
We've all been there. Taking on another to-do can be overwhelming. We can help though. While we do encourage consistent practice, we are happy to develop a special voice training program for super busy adults with minimum practice time. We've done it before!
Are you new to singing? No problem. We love beginners!
We work with voice students one-on-one or we can work with your musical group. No matter what your experience level is, we've got you covered. We are respectful, encouraging, and want to help you reach your singing goals.
TPAC also offers group classes and workshops. Learning voice in a group setting gives you a chance to meet people just like you.